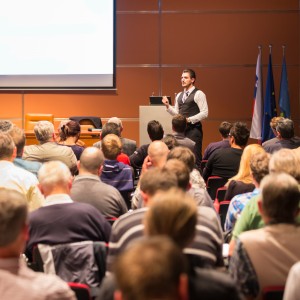 Explore the many opportunities at the Energy Battery Group Annual Meeting and Convention in Boston, Massachusetts, August 2-6, 2016.
Learn to Position Yourself as an Expert:
If your business aims to make an impact in your market, you need to develop a reputation as an expert. Attending the EBG convention will help you become a "valued resource" to your customer, with industry leading speakers and workshops with learning potential.
Encountering New Vendors:
While running the day-to-day business, we barely have time to stay ahead of it all, much less create time to look and explore new products and new vendors. Being away from the office allows a clearer look at what a new vendor or an existing vendor with new items can bring to your business.
Networking:
1 on 1 with Vendors, 1 on 1 with other Members, learning, education, encouraging. Sharing business ideas, business practices, successes and failures. This is one of the greatest strengths of EBG and the EBG Annual Meeting!
Bring Value Back to Your Business:
Think of attending the EBG conference like an investment. Get something in return, which, given time, will provide a great ROI for your business. The skills and knowledge you learn at the EBG conference will be invaluable to your business and can make you invaluable to your business.
Cost Savings for "At Show Only" Orders:
Last year alone members saved in excess of $1.8 million, by ordering products at the show from vendors offering "at show only discounts" along with the extra discounts given by EBG for any orders written at the show. The Vendors attending EBG have printed deals and even more special deals for those attending.
Product Exposure:
Discovering innovative products and services for your business is necessary to stay competitive in today's fast-paced world. The vendors attending fully grasp what is happening inside your competition. This convention gives exposure to the most innovative sale-able products the industry has to offer.
Experience of a Lifetime:
The hotel is paid for; the food and beverages are on us. Savings of millions of dollars. Creative juices are flowing; battery specific industry leaders are under one roof. See a part of the USA that should be on everyone's to visit list. Networking you cannot find anywhere else. Make your reservation now.
Make your room reservation by May 13, 2016, and get a free room. Energy Battery Group will pay for one room per qualifying member. Call 888-627-7216 or visit www.starwoodmeeting.com/Book/EnergyBatteryGroupAnnualMeeting.