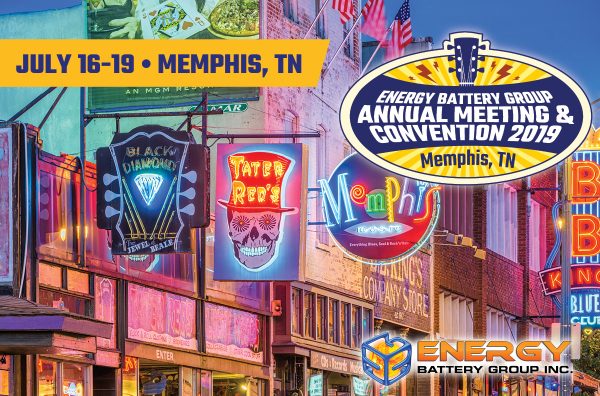 There are many things to see and do in Memphis. You can take a walking tour down Beale Street. Sail down the mighty Mississippi River on a paddleboat, Zoom around on a Segway or be pulled in a horse-drawn carriage.
Fast or slow, a tour around Memphis will be one you remember for a lifetime.
**********************************
Don't forget to RSVP before the free room deadline, June 1, 2019. Call 1-800-PEABODY or register online.
Energy Battery Group (EBG) will pay for one room "ONLY" for four nights per member company. Free nights are Tuesday, Wednesday, Thursday and Friday. You must register before the deadline of June 1, 2019, to qualify. No exceptions to the deadline.