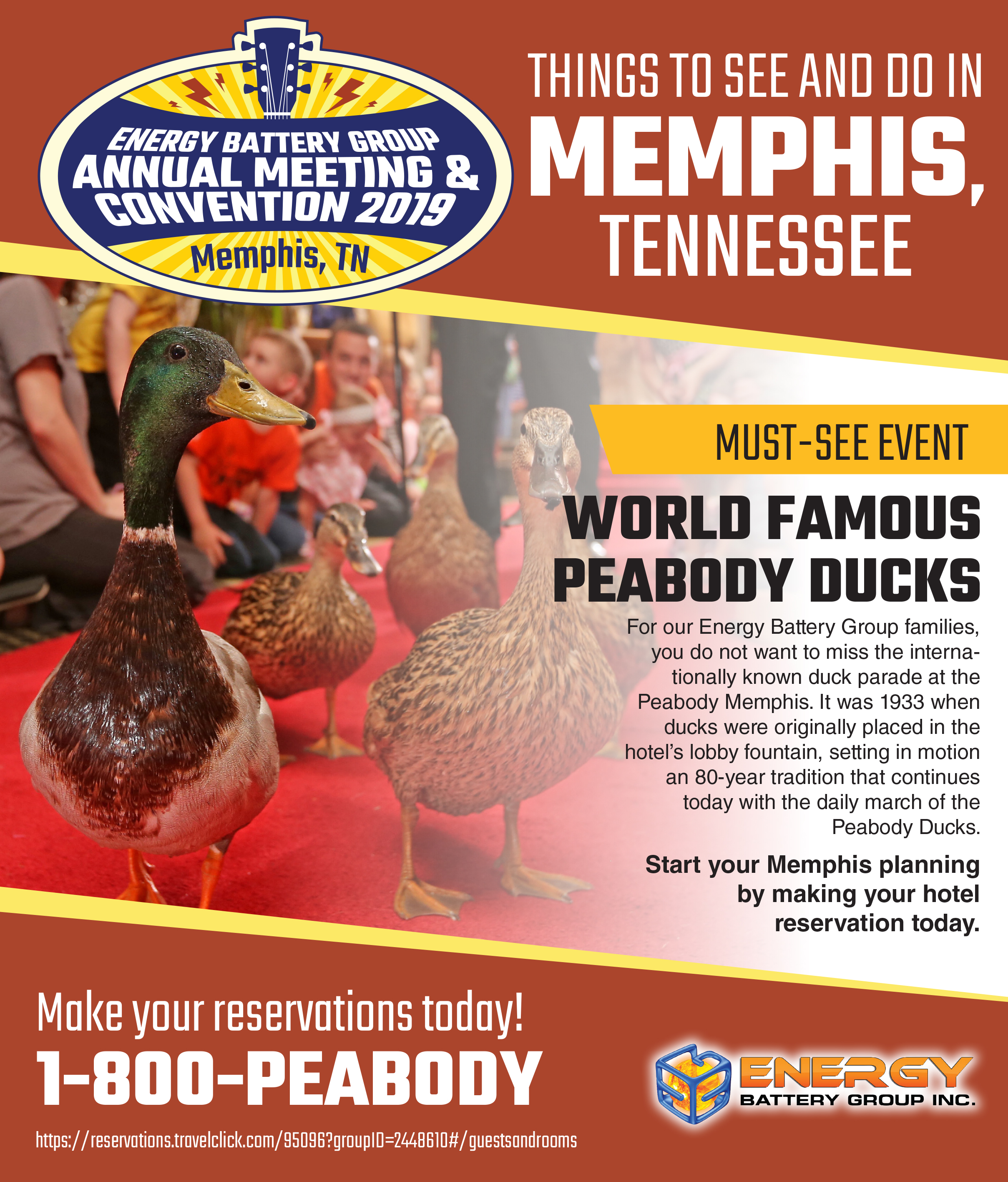 Referred to as the "South's Grand Hotel", the Peabody Memphis has a style and tradition that sets the bar for legendary hotels. The 92-year-old, 14-story, Italian Renaissance Revival classic will offer you all of the features you want plus amazing customer service during your stay at the EBG Convention.
The Peabody Memphis Hotel is listed on the National Register of Historic Places. As the hub of social activity in Memphis, the Peabody has seen it's share of celebrities from US presidents to Oprah to Elvis to Elmo.
An Award Winning Hotel
The Peabody Memphis Hotel has been awarded numerous accolades over the years including Forbes Four-Star and AAA Four-Diamond ratings.
Guests are pampered at every moment at the Peabody where luxury is an essential of every customer's visit.
Designed for Fun
One of the key features of the Peabody Memphis Hotel is the rooftop — a stage and party location that offers an exceptional view of Memphis. During your visit, be sure to press "S" in the elevator and check out the incredible view of downtown Memphis.
Don't forget to make your room reservation by May 1, 2019, and get a free room. Energy Battery Group will pay for one room per qualifying member. Call 1-800-PEABODY or visit our convention page.