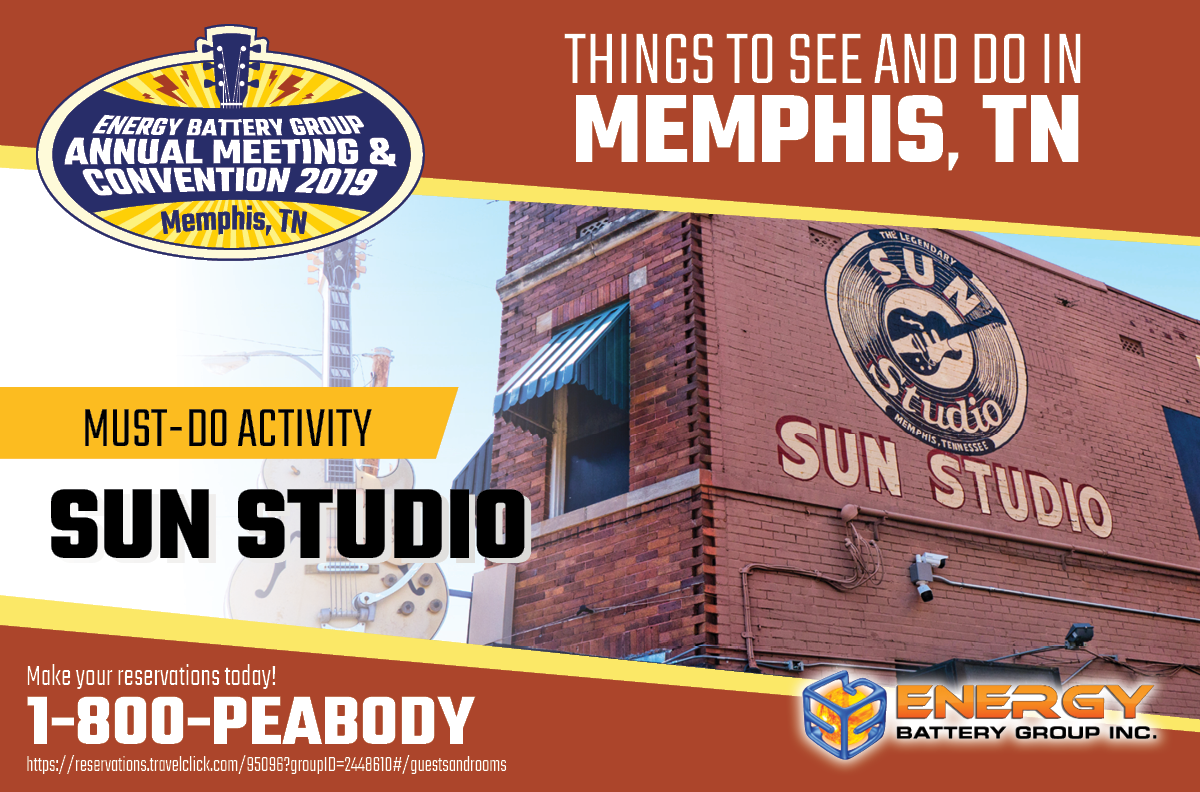 Members, when you visit Sun Studio, you can stand in the very same spot that Elvis first recorded. Listen to outtakes from recording sessions and feel the energy of the music created there. And view the collection of priceless memorabilia from the musical legends that blended blues and country music to create the sound of Rock and Roll!
No reservation is necessary. Just show up and enjoy the tour!
Start planning your trip to Memphis today by reserving your hotel room or downloading the 2019 Convention Guide!
Not a member? Complete an application to have your company join Energy Battery Group