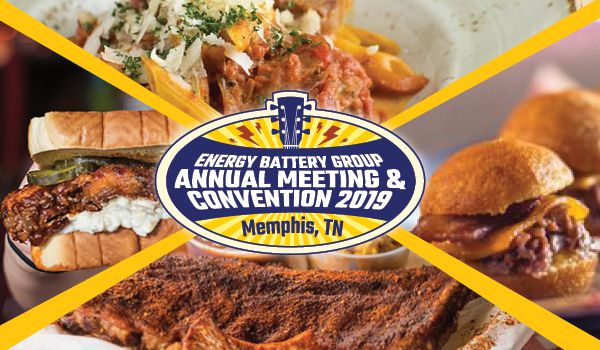 The year's best battery convention wouldn't be complete without the earth's best barbecue. The only place to get authentic, barbecue ribs, chopped pork, and beef is Memphis, TN. Tender, spicy, saucy, sweet, or smoky the restaurants of Memphis have been serving mouth-watering food for decades, and they have the awards to prove it.
Must-visit Memphis Restaurants
To save you time, we've scouted the best locations to eat in Memphis. Tested the food to verify if was good as everyone says (it was). Many pubs and restaurants are within walking distance of the amazing Memphis Peabody along Beale Street.
Here's a quick list.
To see the entire list of must-see locations, download the 2019 Convention Guide.