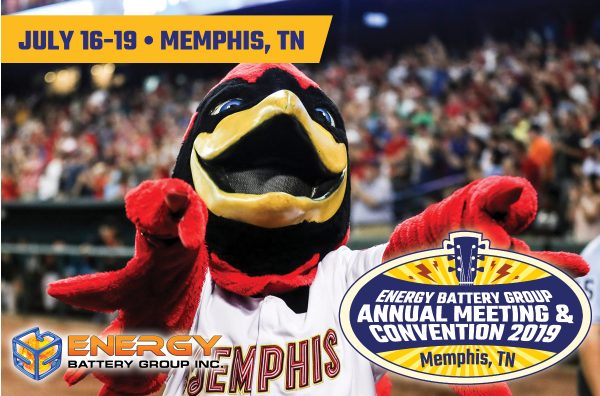 When you attend the Energy Battery Group Annual Meeting & Convention 2019, you'll be immersed in the blues music culture that Memphis is famous for. But you will also have a chance to take in other local experiences, including the Memphis Redbirds baseball game.
If you are joining us for the Redbirds game on Sunday, July 14, then you are in for a treat! The Memphis Redbirds are the reigning 2018 Triple-A National Champions. They are currently in [third place] in their division, with a record of 29 wins and 43 losses.
No matter what the score, you'll enjoy the concessions and amenities at Auto Zone Park, which was built in 2000 and awarded the 2009 Minor League Ballpark of the Year by Baseball America. Stroll along their open concourse, which allows you to keep an eye on the game while you socialize and enjoy a snack or ice-cold beverage with your fellow Energy Battery Group members.
**********************************
Discounted Rooms Still Available!
If you haven't made your reservations for the 2019 Convention yet, there are still deep discounts on rooms at the Peabody Memphis Hotel. Let them know you are registering for the Energy Battery Group Annual Meeting & Convention.
Call 1-800-PEABODY or register online