NEW LIFEPo4 JUMP STARTER
Safe to operate in -13F to 167 F degrees
This unit will operate in the harshest conditions without damage!
EP-JB3000 Product Features:
Built in UL listed 12V 3A LIFEPo4 battery
With jump start current 30Amp
Intelligent battery monitor and jumpstart condition
Reverse polarity protection on jumpstart
Short circuit protection
LED Flashlight
USB output port 2.1 amp
Fast charging from 12V cig. plug or AC Adapter
High power crank clamping cable
Longer than 1000 cycle life
Complete plug-in adapters included
Download the EP-JB3000 specifications
Specification and approval status are subject to change without notice.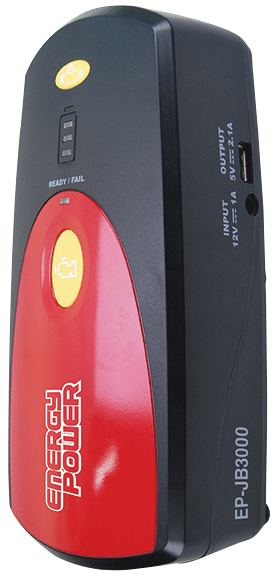 EP-JB3000 Jump Starter