Start the Fun Early with a Pre-show Baseball Game.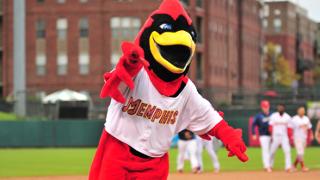 Energy Battery Group members are invited to join us a day early for baseball. It has become an annual tradition for Energy Battery Group members to visit our host cities a day early and meet for a night of baseball. Rain, sun, hot, or cold, the fun never ends for members and their families at this members-only get together.
If enough members pre-register this year, we will join Rockey the Redbird to watch the Memphis Redbirds versus Oklahoma City at AutoZone Park. The game is Sunday, July 14, 2019, starting at 2 p.m. EST.
Important: if members want to attend this event, they must pre-register by May 1, 2019.
Download the registration form today. Complete and send it to Dione.crump-wilkins@energybattery.com.
Members are responsible for paying for their own room(s) at the Peabody for Sunday night. Transportation to the game and all expenses are also the responsibility of members.