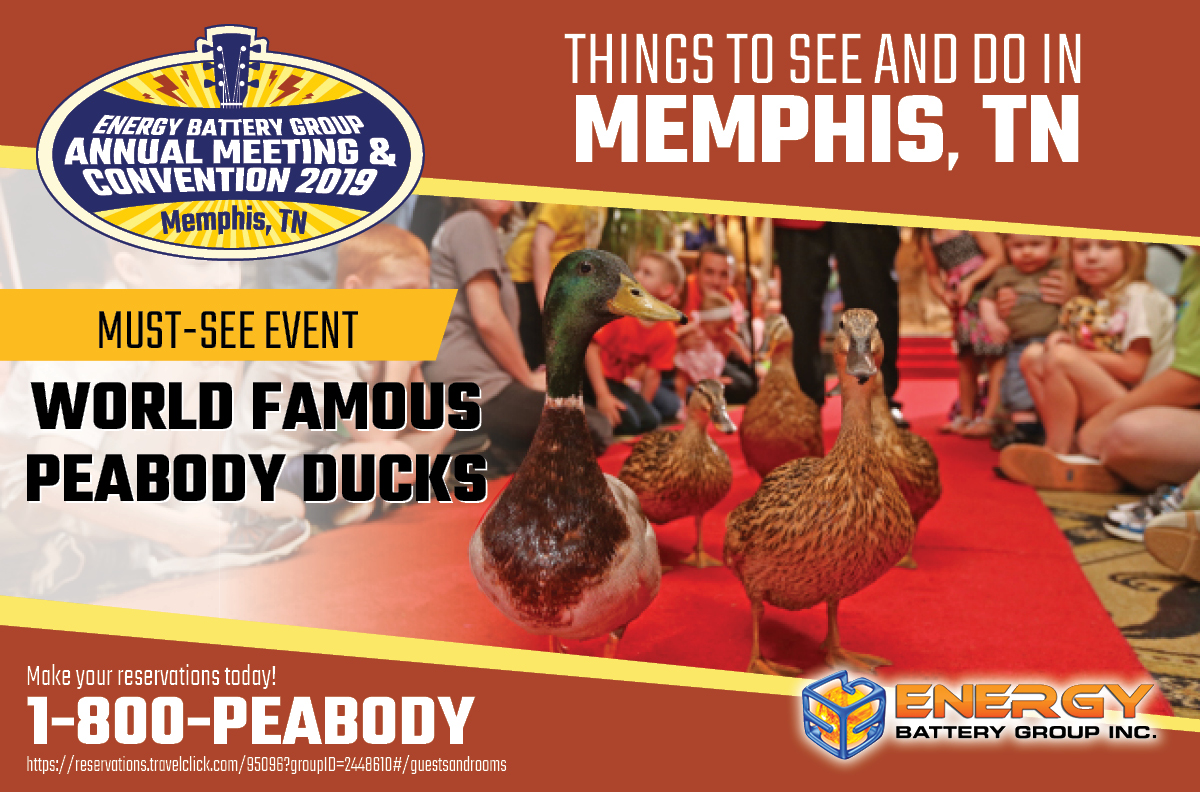 For our Energy Battery Group families, you do not want to miss the internationally known duck parade at the Peabody Memphis. It was 1933 when ducks were originally placed in the hotel's lobby fountain, setting in motion an 80-year tradition that continues today with the daily march of the Peabody Ducks.
Learn more about the ducks >
Start your Memphis planning by making your hotel reservation today.