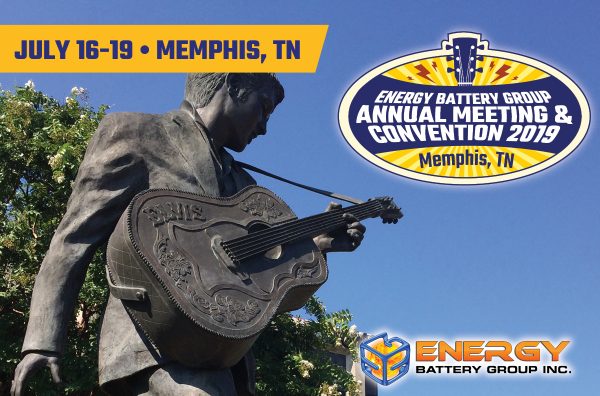 Memphis is a must-visit location for Elvis fans. Graceland is one of the most visited homes in the United States, second only to the White House.
Many of the king's original Memphis haunts are still available to rent, walk-through or drive-by. Start your Elvis trip by visiting his statue, a large, bronze outdoor sculpture. Continue to Lauderdale Courts where his old apartment can now be rented for the night. Drive-by Humes High School, an active middle school in Memphis. Sing at Sun Studio. Eat at Coletta's Restaurant, a hit with Elvis and locals since its opening in 1923.
Download the 2019 Convention Guide for a full list of locations.
**********************************
Don't Miss Free Room!
Don't forget to RSVP before the free room deadline, June 1, 2019. Call 1-800-PEABODY or register online.
Energy Battery Group (EBG) will pay for one room "ONLY" for four nights per member company. Free nights are Tuesday, Wednesday, Thursday and Friday. You must register before the deadline of June 1, 2019, to qualify. No exceptions to the deadline.