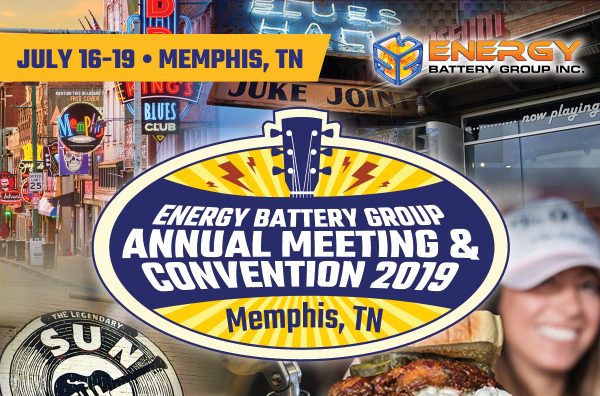 "Memphis shakes you. Memphis wakes you. Memphis moves you. There's just something real about Memphis that gets inside of you and makes you want to dance, laugh, or smile. From sizzlin' barbecue to Old Man River to Elvis Presley: Memphis rocks!"
This July, join us for what promises to be a legendary Energy Battery Group Annual Meeting and Convention in Memphis, TN.
**********************************
Don't Miss Free Room!
Don't forget to RSVP before the free room deadline, June 1, 2019. Call 1-800-PEABODY or register online.
Energy Battery Group (EBG) will pay for one room "ONLY" for four nights per member company. Free nights are Tuesday, Wednesday, Thursday and Friday. You must register before the deadline of June 1, 2019, to qualify. No exceptions to the deadline.