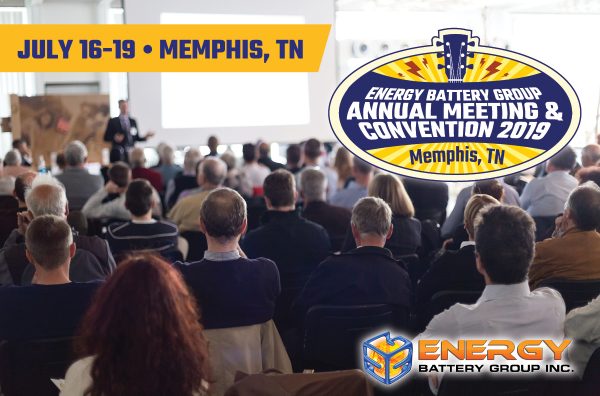 The battery market is always changing. It can be challenging to keep up with all of the latest products and technologies. The Energy Battery Group Annual Meeting & Convention 2019 brings together a wide range of experts all in one location.
You can attend educational sessions and meet with vendors one on one to learn all about their latest products and offerings. You'll walk away from the event feeling like a battery expert. And you'll be ready to bring your knowledge back home and share it with your customers and employees.
There is no other industry conference or event that offers this type of access to experts in the field. Don't miss out on this opportunity. Register today!
**********************************
Discounted Rooms Still Available!
If you haven't made your reservations for the 2019 Convention yet, there are still deep discounts on rooms at the Peabody Memphis Hotel. Let them know you are registering for the Energy Battery Group Annual Meeting & Convention.
Call 1-800-PEABODY or register online