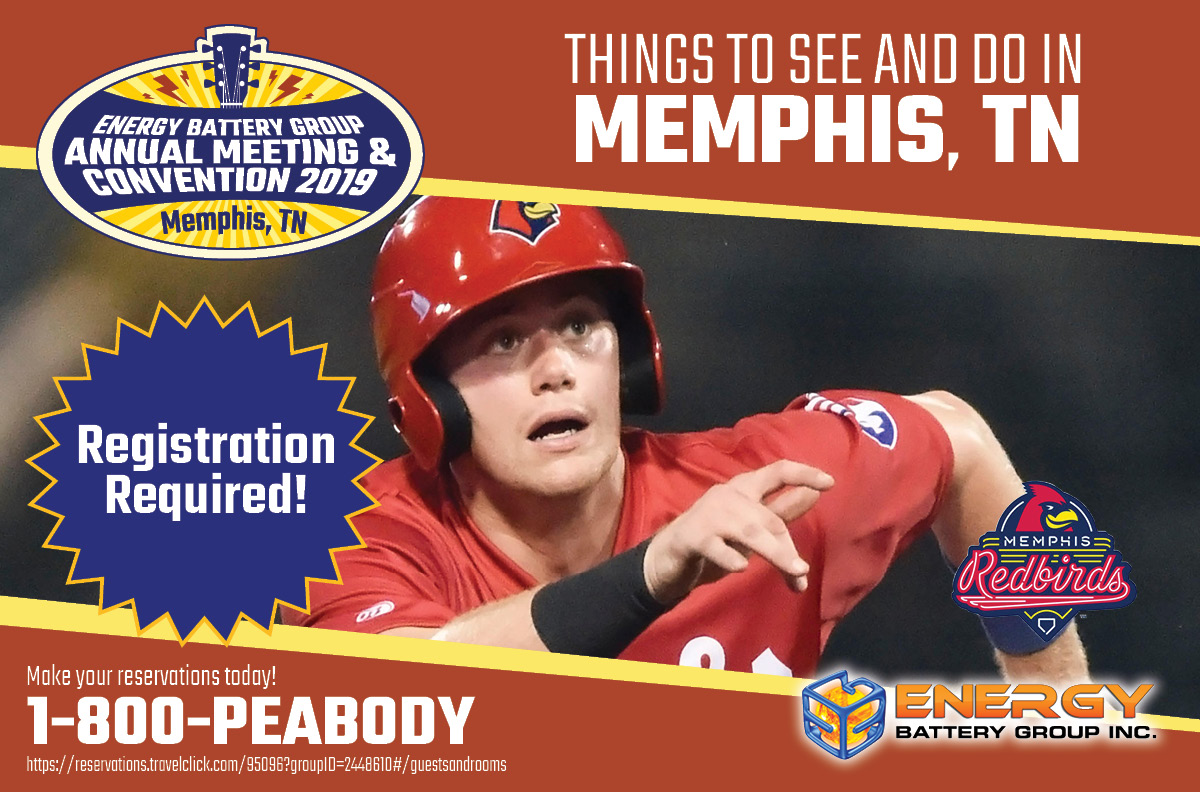 Visit AutoZone Park – one of the top Minor League stadiums in the country – during your stay at the Year's Best Battery Show!
Members, come out to see the Memphis Redbirds play in AutoZone Park, ranked No.2 on Baseball America's List of the Best Ballparks in the Minors for 2015! It combines the feel of iconic ball parks such as Wrigley Field, Fenway Park and Camden Yards. A must-see experience for any baseball fan!
Reserve your four free tickets from Energy Battery Group by registering today. Registration for the baseball pre-show event must be completed by May 1, 2019. Members only.
Start planning your trip to Memphis today by reserving your hotel room or downloading the 2019 Convention Guide!
Not a member? Complete an application to have your company join Energy Battery Group