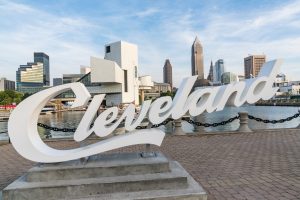 Energy Battery Group proudly announces our 22nd annual meeting and convention, which will be held from July 24 through July 27, 2018 in Cleveland, Ohio. Cleveland is a vibrant city, located on the beautiful Lake Erie waterfront. It has all of the amenities of a big city, combined with a friendly and welcoming Midwest attitude. There's so much to see and do, you'll want to stay an extra day!
Museums and Culture
No trip to Cleveland is complete without a visit to the Rock and Roll Hall of Fame. Step into this world-class museum for a tour through the history of rock and roll. And don't miss their new "Power of Rock" multi-media experience. Plus, there are many more great museums, including the Cleveland Museum of Art, the Cleveland Museum of Natural History, the Great Lakes Science Center and the Cleveland Aquarium.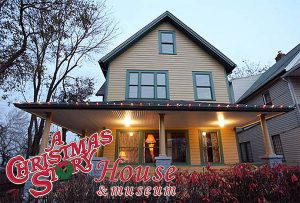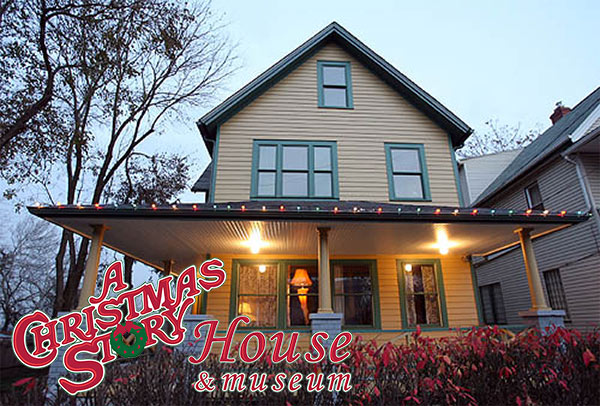 If you're a fan of the movie A Christmas Story, be sure to check out the Christmas Story House and Museum. Yes, it is the actual home from the movie, complete with the leg lamp in the window.
Sports
At its heart, Cleveland is a sports town with teams such as the Cleveland Cavaliers, the Cleveland Browns and the Cleveland Indians. During the conference week, you can watch the Indians take on local rivals the Pittsburgh Pirates at Progressive Field, just a short walk from the hotel. If you're a football fan, you can visit the Football Hall of Fame in Canton, just about an hour's drive from downtown Cleveland.
Dining and Nightlife
Not only is Cleveland a sports town, but it is also a food town. The dining scene is constantly evolving with new hot spots joining the already long list of established eateries. Cleveland is home to a wide array of restaurants, from casual to fine dining. Ask anyone you encounter for a recommendation, and you won't be disappointed. Of course, there are a wide range of wines and locally brewed beers to compliment the meal. After hours, you can continue the party at the House of Blues, Nighttown Jazz Club, or one of the many other local music venues.
Nature and Recreation
If you'd like to unwind and connect with natural beauty, visit the Cleveland Botanical Gardens. Tour the indoor butterfly house or wander through the outdoor garden to view the seasonal plants and flowers in bloom. Or, you can take the whole family for a visit to the Cleveland Zoo. There are also many parks located within a short drive, including the Rocky River Reservation featuring many hiking and biking trails, along with scenic views.
Mark Your Calendar!
Be sure to save the date for this exclusive opportunity to learn from experts in the field and mingle with vendors offering special show-only discounts. Remember, this event is only open to Energy Battery Group members and vendors.
Not a member? Join today and gain access to all of the benefits of being an Energy Battery Group member. Call us at 1-888-823-0954 for more information.
See you in Cleveland!