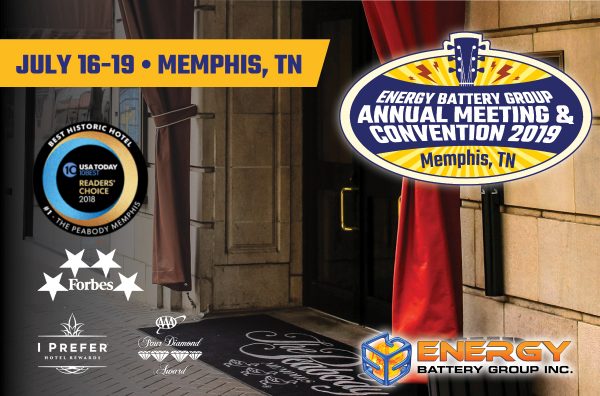 As the hub of social activity in Memphis for nearly a century, the Memphis Peabody has seen its share of celebrities from US presidents to Oprah to Elvis to Elmo. You never know who you'll bump into.
Check out the Beale Street Brass Notes Walk of Fame for more national and local celebrities.
Listen to our Spotify playlists for a taste of the national, superstar, musical talent found in Memphis.
**********************************
Don't Miss Free Room!
Don't forget to RSVP before the free room deadline, June 1, 2019. Call 1-800-PEABODY or register online.
Energy Battery Group (EBG) will pay for one room "ONLY" for four nights per member company. Free nights are Tuesday, Wednesday, Thursday and Friday. You must register before the deadline of June 1, 2019, to qualify. No exceptions to the deadline.