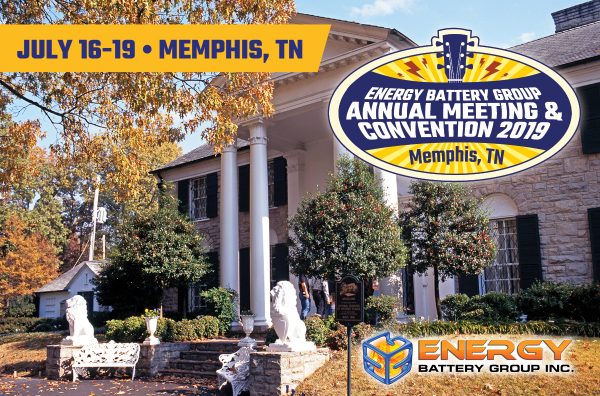 If you are joining us for the Energy Battery Group Annual Meeting & Convention 2019 in Memphis, then you won't want to miss out on the full Elvis experience! Memphis was his home and the place where he got his start. There are a few ways you can take in the sights and enjoy all things Elvis.
Of course, no trip to Memphis would be complete without a visit to Graceland Mansion, the second most visited house in the United States, aside from the White House! Take an interactive tour of the mansion, complete with commentary from Elvis himself, and his daughter, Lisa Marie. If you want the full VIP experience, be sure to sign up for a visit to Elvis Presley's Memphis Entertainment Complex as part of your tour.
There are also locations throughout the city, including the high school Elvis attended, Sun City studios, where received his first recording contract, and a statue of Elvis on Beale Street.
Your hosts at the Peabody Memphis Hotel will be able to provide all of the information you need to plan your stay in Memphis, the home of Elvis!
**********************************
Discounted Rooms Still Available!
If you haven't made your reservations for the 2019 Convention yet, there are still deep discounts on rooms at the Peabody Memphis Hotel. Let them know you are registering for the Energy Battery Group Annual Meeting & Convention.
Call 1-800-PEABODY or register online