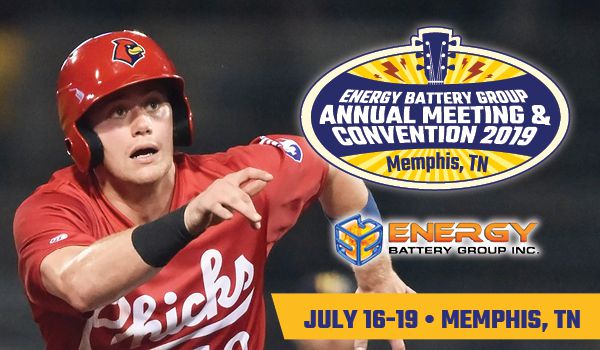 Confirmed: Baseball and B.B. King's Pre-show Party
Take me out to the ballgame… the pre-convention Sunday baseball game and Monday evening party at B.B. King's have been scheduled. Thank you to members who submitted their early registration forms.
Redbirds Baseball
Join us for an exciting afternoon of Sunday baseball with the 2018 Triple-A National Champions, the Memphis Redbirds. In 2018, they were also awarded PCL Manager of the Year and PCL Pitcher of the Year. 2019 looks to be the best season of baseball yet.  The Redbirds are the team to beat. Will the Oklahoma City Dodgers be up to the task?
Our suite is booked, and we hope to see you in town a few days early for the game.
B.B. King's Blues Club
Start the week off with the best music and food in Memphis with our pre-show party at B.B. King's Blues Club. In addition to mouth-watering, delectable, savory food, Memphis Jones and BB King's Blues Club All-Star Band will be rocking the house.
Memphis Jones will start the night* with his one-of-a-kind renditions of Blues, R&B, Soul and Rock&Roll music. His his witty, interactive style is fun for of all. Learn all you need to know about Memphis in one evening of infotainment.
B.B. King's Blues Club All-star Band will finish the night with the most delightful, rhythm and blues favorites you'll ever hear live. These guys know how to jam.
RSVP for the Pre-Show Events
If you haven't completed the registration forms yet but plan on attending, please complete and send the forms to us ASAP.
Pre-Show Baseball | Pre-Show Blues Club
*as of the writing of this post.  Music acts are subject to change without notice.