Energy Battery Group proudly announces our 22nd annual meeting and convention, which will be held from July 24 through July 27, 2018 in Cleveland, Ohio. This eclectic city serves as the perfect backdrop for the premiere educational and networking event for the battery industry.
Energy Battery Group is a privately held corporation made up of shareholders, each operating independent businesses in markets across the United States, Canada and South America. Our organization was created to provide volume discounts and group purchasing power that would otherwise be unattainable for an individual business owner. We have succeeded in saving our members money and enhancing their businesses by securing the best possible pricing from the manufacturers and distributors.
About the 2018 Show
Every year, Energy Battery Group sponsors this event for our members to learn, network and save on products by ordering directly from vendors at the show. This year promises to be the best show yet, with more opportunities than ever before to:
Learn from the industry experts about the latest products, emerging trends and cutting edge technologies in the battery industry. You will walk away from this convention prepared to share the latest industry news with your customers.
Network with vendors and industry leaders to get up to speed on what's changing in the industry. Armed with the latest information, you'll be one step ahead of the competition and prepared to grow your business.
Save on at-show-only discounts by purchasing products from vendors with show-only specials. Don't miss this exceptional savings opportunity.
Energy Battery Group has the premier show in the country for one simple reason. We are the innovators who designed this battery show model. We were the first to produce a real selling show, where vendors and customers interact and make deals at the event.
About the City (Cleveland, Ohio)
Cleveland is a vibrant city, located on the beautiful Lake Erie waterfront. It has all of the amenities of a big city, combined with a friendly and welcoming Midwest attitude. There's so much to see and do, you'll want to stay an extra day!
About the Venue (The Renaissance Cleveland Hotel)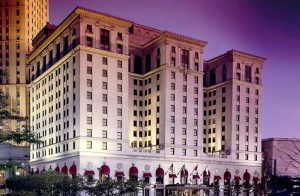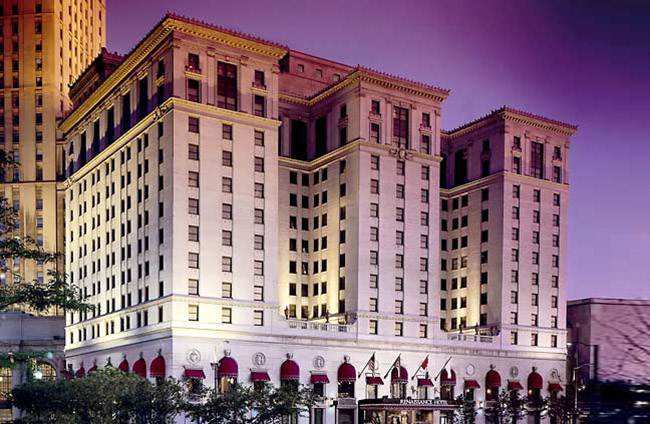 For this year's annual meeting and convention, we have chosen a unique hotel located in the center of Downtown Cleveland. Originally built in 1918, the Renaissance Cleveland Hotel is a local landmark. It is stylish and sophisticated with architecture that reflects the area's unique style and rich history. The hotel is connected to Tower City Center, which features an array of boutiques, restaurants and a movie theater. It also provides easy access to Jack Cleveland Casino. The hotel is within walking distance of the Rock and Roll Hall of Fame and many of the city's other attractions.
Enjoy your stay in modern rooms with upscale amenities and elegant decor. Elevated in every way, the Renaissance Cleveland Hotel features vaulted ceilings, high-arched windows and a stunning marble fountain. It has all of the amenities you need, including a fitness center, an indoor pool and free high-speed internet in the lobby and common areas.
Mark Your Calendar!
Be sure to save the date for this exclusive opportunity to learn from experts in the field and mingle with vendors offering special show-only discounts. Remember, this event is only open to Energy Battery Group members and vendors.
Not a member? Join today and gain access to all of the benefits of being an Energy Battery Group member. Call us at 1-888-823-0954 for more information.
See you in Cleveland!