EBG and Elvis have Entered the Building!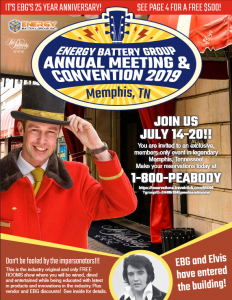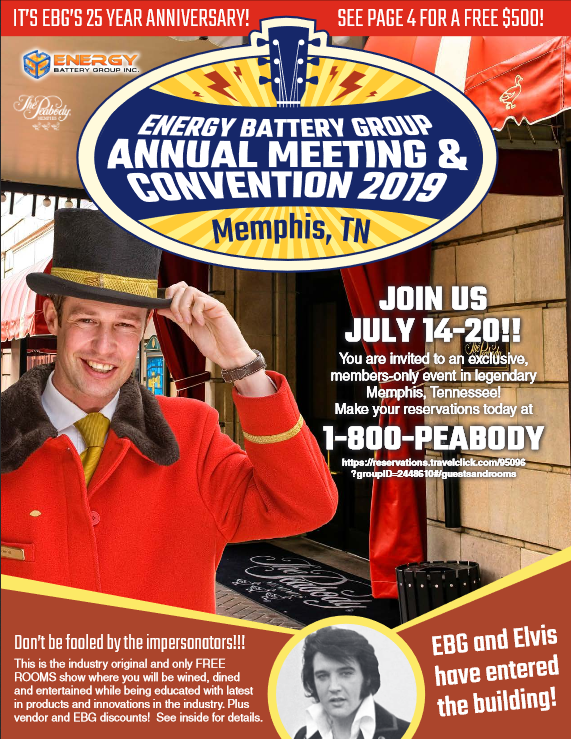 This is the industry original and only FREE ROOMS show where Energy Battery members will be wined, dined and entertained while being educated with latest in products and innovations in the industry. Plus vendor and EBG discounts! Download the 2019 Show Book for all the details.
Join us in Memphis, Tennessee, this summer for the 2019 Energy Battery Group Annual Meeting & Convention!
RSVP at 1-800-PEABODY or online.