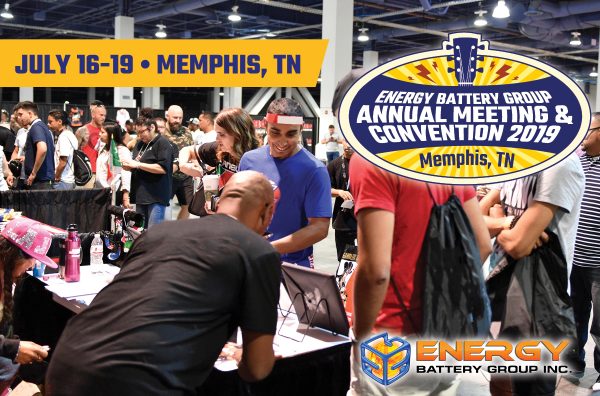 The four days of the show will provide you with information and savings that will impact your business the rest of the year.
Only by attending your members-only convention can you…
See the latest products from the industry's premier manufacturers
Learn about new technology advancements before your competitors
Solidify your position as the battery expert in your market
There are many opportunities for you to interact with fellow members and vendors.
Opening Welcoming Reception: Enjoy an evening of music, food and fun with friends new and old.
Member Vendor Expo: The show boasts the best manufacturers our industry has to offer. Each manufacturer will be displaying your long-time favorite products and their latest technologies.
Member-to-Member Meetings: These small group sessions allow for an open exchange of information between members.
Our vendors are prepped waiting to see you at the 2019 Convention.
**********************************
Don't Miss Free Room!
Don't forget to RSVP before the free room deadline, June 1, 2019. Call 1-800-PEABODY or register online.
Energy Battery Group (EBG) will pay for one room "ONLY" for four nights per member company. Free nights are Tuesday, Wednesday, Thursday and Friday. You must register before the deadline of June 1, 2019, to qualify. No exceptions to the deadline.